Tuning Developments Naturally Aspirated Tuning Package for Subaru BRZ and Toyota GT86
Tuning Developments have been working with the FA20 platform, found in both the Toyota GT86 and Subaru BRZ since its release in 2012. Having explored many different options and parts for improvement we have now put together our Performance NA Tuning Package for all Subaru BRZ and Toyota GT86 FA20 Engines. This tuning package from Tuning Developments is a must have upgrade package for anyone wanting extra performance without wanting to jump right into forced induction routes.
The Tuning Developments NA Tuning Package for the Subaru BRZ and Toyota GT86 has proven time and time again to be the ultimate upgrade to unleash maximum BHP and Torque in naturally aspirated form, yet keeping reliability at the highest level and improving drivability on a track day, A weekend B road or the daily commute.
Before starting on the car, we load your GT86 or BRZ onto our in-house Dyno Dynamics rolling road and do some baseline runs on the car to give our operators an insight into how the vehicle is running and performing before adding any upgrades. This is then used as comparison data to look back on after the works are completed and shows you, the owner, the improvement from the car in black and white.
Included with the Tuning Developments Performance NA Tuning Package is our popular (and ever growing!) performance exhaust manifold/header. This is available as equal length (EL) or unequal length (UEL) configuration depending on your personal preference. Equal length gives a "normal" 4 cylinder engine note whereas the unequal length gives the famous Subaru boxer rumble or "Scooby Burble". Our Exhaust Manifold is UK Designed and manufactured with extensive testing to ensure not only does it function for maximum performance gains of a full "Torque Dip" removal and maximum power increase across the entire RPM range, it also will live with daily usage and high mileage without suffering from reliability issues. It really does make the most from the naturally aspirated FA20 Engine.
All our exhaust manifold/headers also have the added bonus of being able to use the same manifold/header with our bolt on turbocharger kit at a discounted price; meaning you don't need to buy an exhaust manifold/header twice if you decide to go forced induction in the future, see our bolt on turbo kit here for more details and future potential from your GT86 or BRZ!
Along with the Tuning Developments Exhaust Manifold/Header, we include one of our Tuning Developments Overpipes which mates up to the factory second CAT. A direct fit piece which is larger in diameter than the more restrictive stock overpipe and as such offers a more free flow of air through the exhaust system. When installing the manifold and overpipe, a section of the manifold is also heat wrapped in an attractive titanium finish heat wrap as to keep engine bay temperatures to a minimum. In addition to this, new gaskets between mating faces are supplied and fitted, along with new gaskets between the exhaust manifold and cylinder heads of the FA20 engine. A K&N Performance high flow drop in panel filter element is also installed, which uses the standard air box and cold air feed to ensure maximum air flow to the FA20 Engine. This K&N air filter is also a lifetime filter making the yearly service that little bit cheaper going forward!
Once the mechanical works are completed, we then supply an ECUTeK License which is included in the cost of this tuning package, this allows our operators to remap the standard ECU to make full use of the new hardware and fine tune where the manufacturer left off. The vehicle is then loaded back onto our Dyno Dynamics rolling road whereby the process of dialing everything in to its sweet spot can begin. We also configure the RaceROM suite which allows you to have four different ECU maps which are selected via the cruise control stalk and be changed whilst driving. For more information on ECUTeK RaceROM please contact us.
We have calibrated the 4 switchable maps as follows (these can be customised to suit each individuals needs)
Map 1 – Full Power
Map 2 – Full Power, Launch Control, Flat Foot Shift
Map 3 – Full Power, Launch Control- Flat Foot Shift, Auto Blip On Downshift
Map 4 – Reduced Output, Valet Mode
Once completed, you will receive a printout showing power at the wheels and power at the flywheel, against torque at the flywheel. This is done for both prior to works being started and after the works being completed to give you a direct comparison of before versus after.
This tuning package supplied by Tuning Developments is a complete drive in, drive out package and the price shown includes all parts, labour, dyno time and is also inclusive of VAT to make it the most complete and best value for money package available for the Subaru BRZ and Toyota GT86!
Tuning Developments GT86 BRZ Performance Tuning Package:
"Before" Dyno Run Session
Stainless Steel Exhaust Manifold – EL or UEL – GT86 / BRZ
Stainless Steel Overpipe – GT86 / BRZ
Titanium Heatwrap
FA20 Cylinder Head To Manifold Gaskets – GT86 / BRZ
Exhaust Manifold Gaskets – GT86 / BRZ
Overpipe Gaskets – GT86 / BRZ
K&N Drop In Air Filter – GT86 / BRZ
ECUTeK License – GT86 / BRZ
In-House Remap Using ECUTeK With RaceROM Suite – GT86 / BRZ
"After" Dyno Run Session Incorporated With Above Remap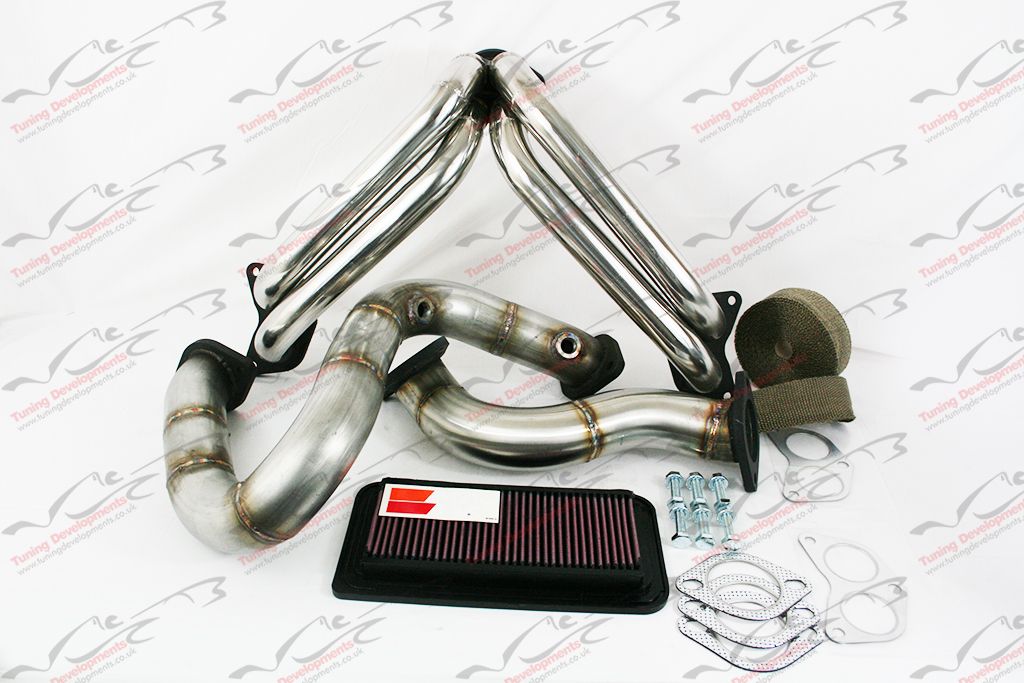 Above: Equal Length Manifold Pictured.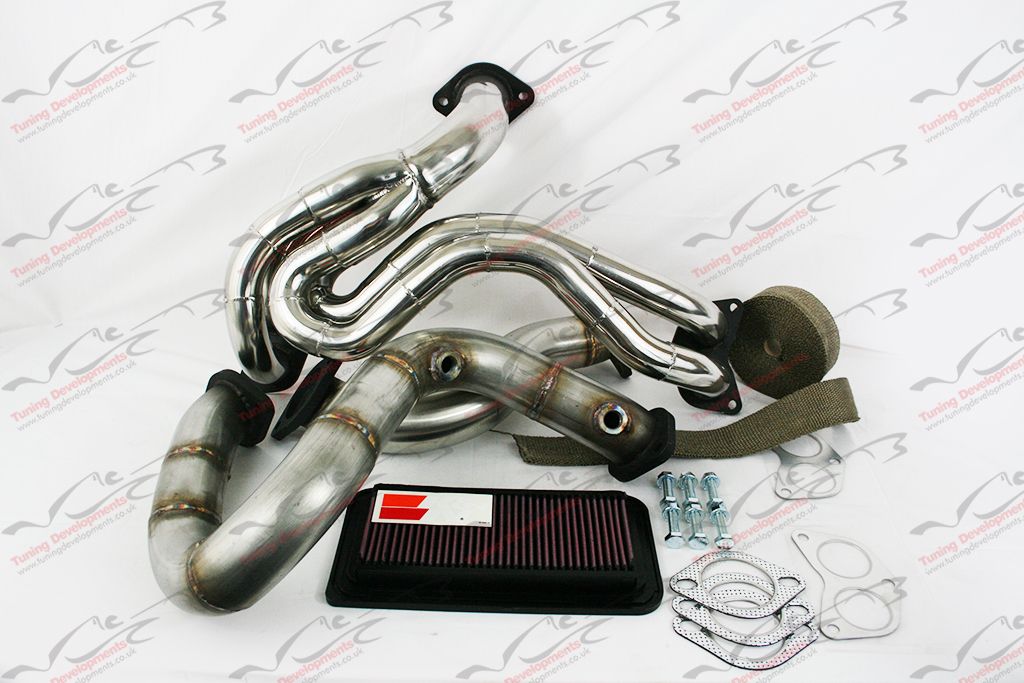 Above: Unequal Length Manifold Pictured.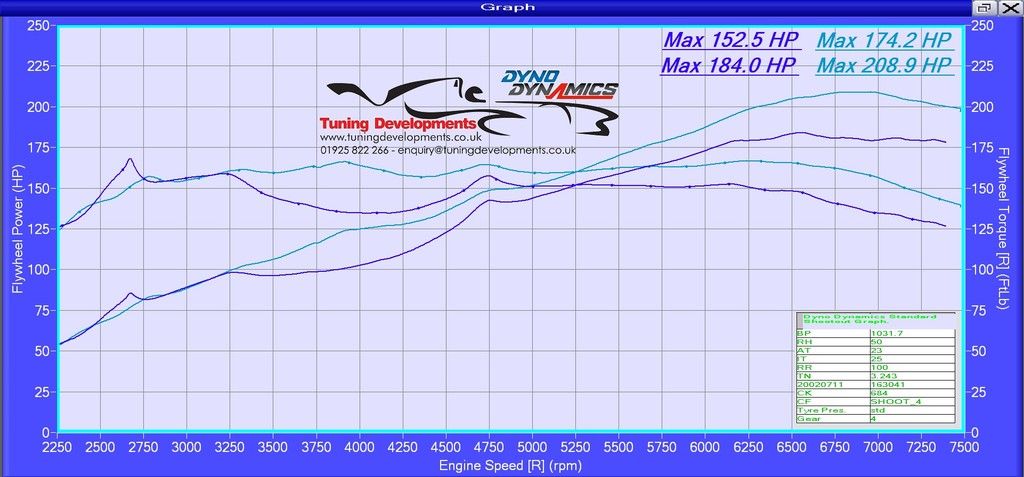 Above: Dyno Plot Showing Improvements From This Package.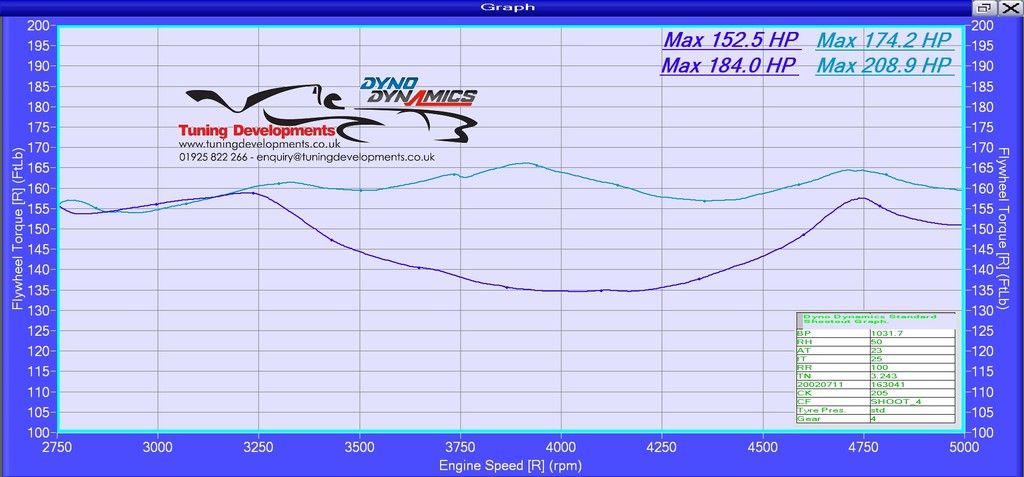 Above: Dyno Plot Showing Improvements In Torque Between 2750rpm & 5000rpm. Note The 30lb.ft Increase.
Above: Dyno Plot Showing Improvements Power Between 2750rpm & 5000rpm. Note the 20+HP Increase At The Same RPM.
Toyota GT86 tuning and remap and Subaru BRZ tuning and remap from Tuning Developments. If you require any further information or have any questions regarding this package or any other upgrades then please contact us via telephone, email or by calling into our workshop in Warrington. Cheshire.
Phone – 01925 822266
Email – [email protected]